Dream Milk Lake SUP experience sail to Turtle Mountain Island(YACHT CHARTER)
Guishan Island in Yilan is an active volcano, and hot springs are constantly gushing out from the bottom of the sea every day. When the high-temperature sulfur springs are mixed with the sea water, the sea surface will show a gradation of milky white and sky blue, extending all the way to half the coastline of Guishan. The beauty of this is the origin of the "sea of milk". From May to September, the weather is hot and the wind and waves are stable. It is the most suitable day for sailing. This summer, take the orange cat sailboat, get away from the hustle and bustle of the city and deeply experience the life of the ocean and island, and give your busy self a summer vacation. This itinerary is suitable for groups of children and adults. From today onwards, the free journey of spiritual cleansing will set sail for you from the days at sea.
Itinerary
Depart from Yilan Wushi Port Yachting Wharf, take a yacht sailboat, sail to the small island of Guishan, and enjoy the undisturbed island ocean scenery.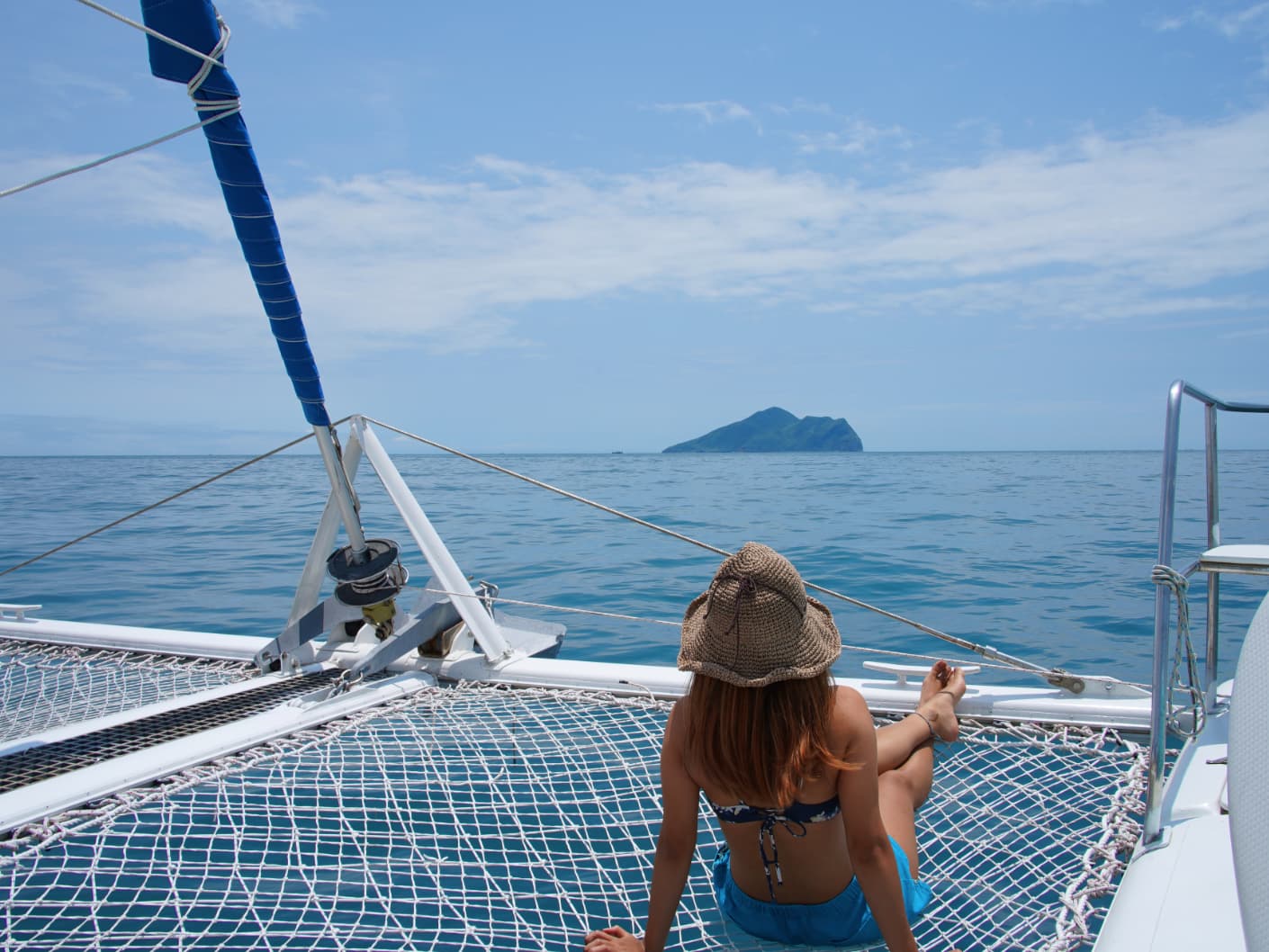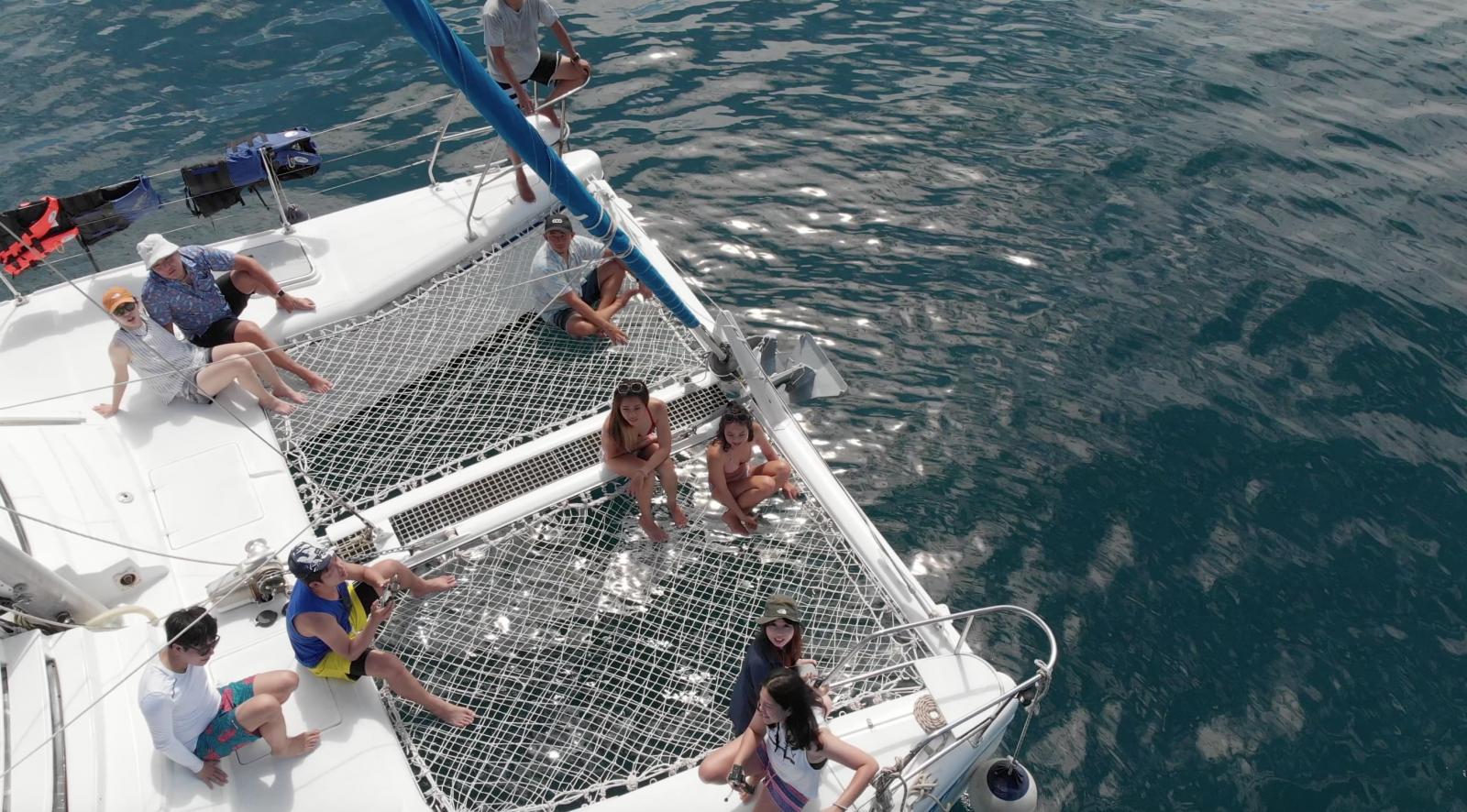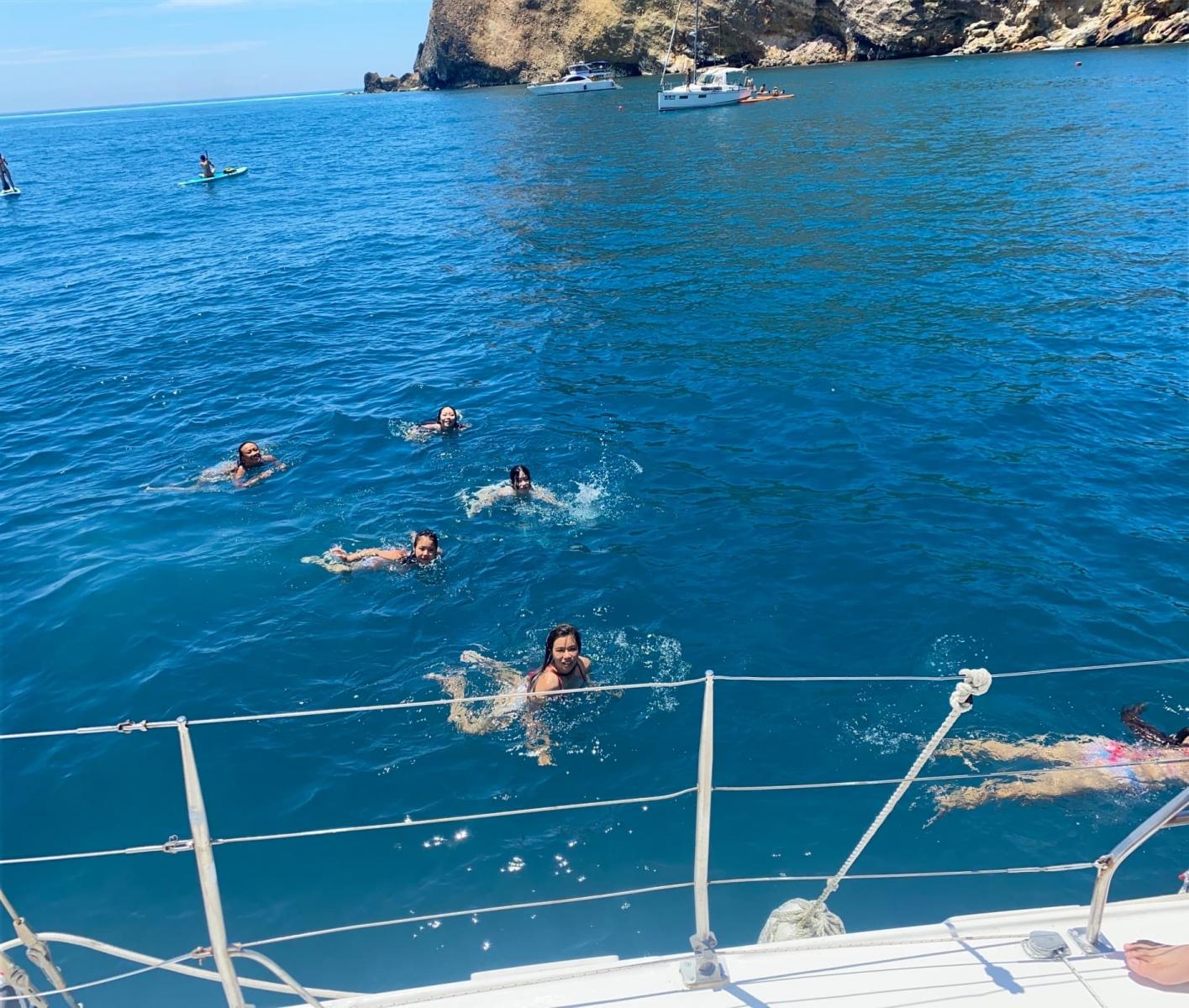 Schedule
Departure from Wushi Port Terminal~
Welcome to the sunrise at sea (dawn sunrise tour)
Go around the island and play in the water (water group in the morning)
Watch the Romantic Sunset (Sunset Sea Breeze)
~Return to Wushi Port Wharf
Meeting point: Yilan Wushi Port Yachting Pier (please arrive 15 minutes early)
Choose a session
Sunrise 04:00-08:00
Morning 07:30-12:00
Sunset 13:30-18:00
Basic charter: 1 professional SUP instructor, 6 SUPs, life jackets, floating blankets, mineral water, insurance
Package charter: 1 professional aerial photography plane photographer, 1 professional SUP coach, cool Taihu Brewing ice beer combination, happy summer snack surprise package, 6 SUPs, life jackets, floating blankets, mineral water, insurance
Sailboat Charter Price
Boat

PICS

Max

Basic charter/TWD

Package charter/TWD

total price

per person

total price

per person

Large cat

20pax

52,000

2,600

66,000

3,300

Mini cat

14pax

48,000

3,500

60,000

4,600

● If you have customized needs, please contact the customer service assistant directly (Maggie)
If you got a few people only, We also provide Single Registration tour for you guys.
Date : 7/30(Sat) Sunrise、8/3(Wed) Morning
Hello everyone
Here is the place for single registration for the Milk Sea SUP itinerary. I hope that the TTtrips partners will have the opportunity to travel by sailboat to the Turtle Island this year without book a expensive charter boat.
BUT there are too many reasons to cancel the trip in the end: weather, epidemic, temporary withdrawal of people, etc., I hope that all partners can abide by our common rules before signing up. The rest Leave it to us, and TTtrips will try its best to help everyone get a chance sailing to milk sea.
To Friends who live outside the north, don't book your accommodation in Yilan too early. We will make the final confirmation of the group trip 3 days before. We don't want you to waste any unnecessary cancellation fees, and we hope that you can enjoy water fun and sun every time you go, bringing back a ton of beautiful photos and memory.
Registration fee: NT4,500/person
Any Questions? Contact us here : https://line.me/ti/p/X86m2Mp3BI
Notice
Package tours or individual package itinerary products are applicable to the Tourism Bureau of the Ministry of Communications of the Republic of China. When you complete the itinerary, you agree and accept domestic tourism formalization contract agreement