Three days and two nights tour in Matsu (Nangan and Beigan)
Statue of the Goddess Matzu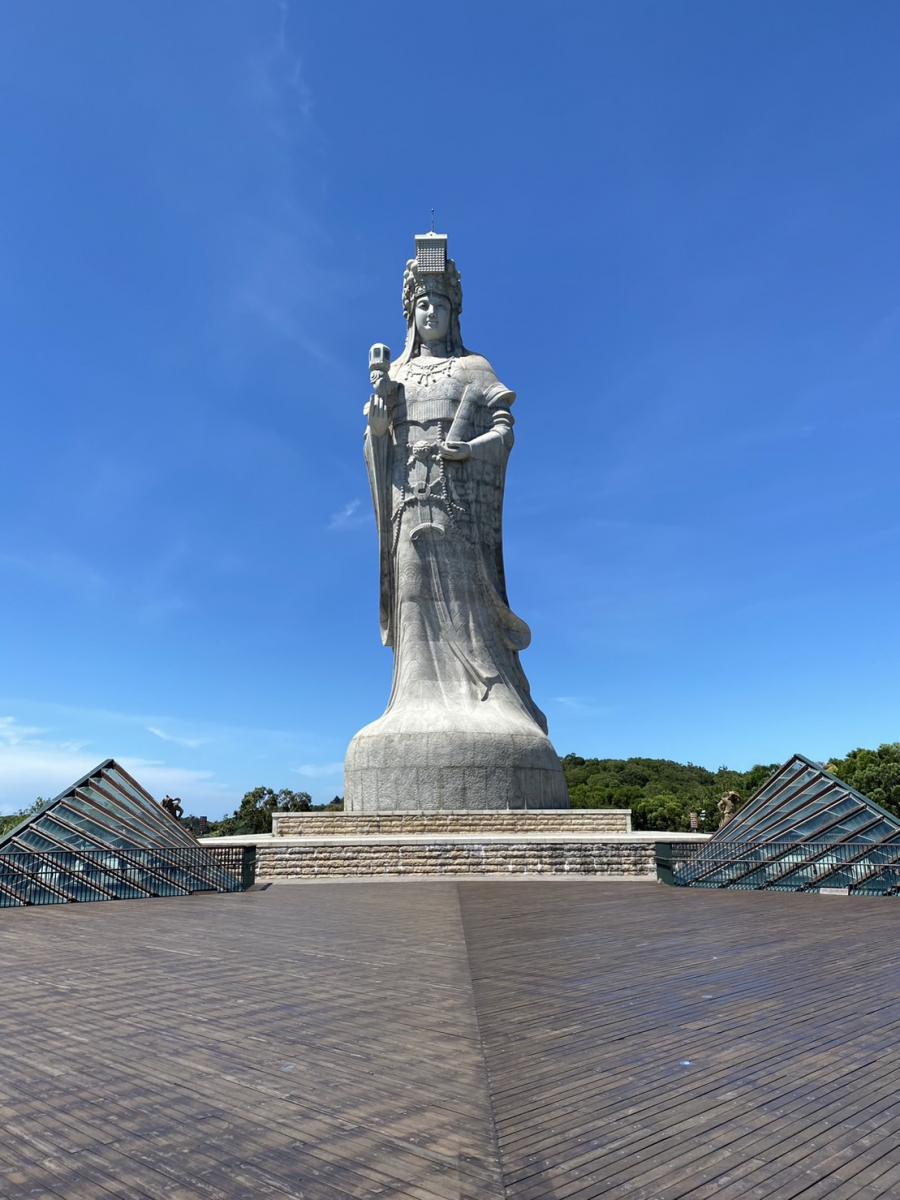 In fact, Matsu does not only have blue tears. Here you can taste local delicacies that cannot be eaten in Taiwan, and freshly caught seafood! Walking on the historical tunnels and strongholds, local guides tell historical stories, and take you to understand the land of Matsu through food and culture. Walking through the alleys of primitive settlements, the buildings in southern Fujian, surrounded by mountains and sea, seem to have come to foreign countries. You can see 360-degree sea views everywhere. The tranquil sea is as beautiful as a painting. When you are tired from walking, you can sit in the coffee shop , Afternoon tea with sea view and sunset, no matter adults, children, or old people can find their own pace in Matsu, come to Matsu trip to enjoy and relax!
Click here to download the 2023 Matsu Itinerary and Fee Schedule
Features of itinerary
The tour guide dedicated to you will lead the whole process intimately, explain the ecology and history of Matsu, and take you to eat local delicacies

Owning your own car, you don't need to change or wait for a car, you don't need to bask in the sun in summer, and you don't need to blow cold wind in winter

The high-quality package itinerary ensures that you eat well, live well and have fun, and you can also save the trouble of planning, booking air tickets and boat tickets

There are clean toilets throughout the scenic spots in Matsu, so the elders can feel at ease!

Exquisite small group, flexible itinerary, you can go wherever you want!
2023 departure time
departure date

registration fee

27th July - 29th July

$15800up

29th July - 31th July
11th Aug - 13th Aug

17th Aug - 19th Aug
**If you have other dates or customized needs, please contact customer service. Click me to add LINE for consultation
*Self-organized package tours are welcome for more than six people, and the date can be customized
*The number of seats is limited, early registration is recommended
Schedule
*The itinerary may be adjusted flexibly due to factors such as weather, sea conditions, and flights
inter-island transportation

Itinerary content (attractions, meals, accommodation)

DAY 1

TSA > LZN

(Aiplane)

Songshan>North (South) Pole

(airplane)

[Songshan Airport] Assemble (there will be a special reception at the airport)

[Beigan] Banli Mansion, Little Tianhou Temple, Qinbi Settlement, Qinshan Broadcasting Station, Bishan(Mt.Bi) Trail, Tangqi Village, etc.

Breakfast: VIP self-catering

Lunch: Matsu local food

Dinner: Beigan style meal

Accommodation: Qinbi homestay

DAY 2

North (South) Pole > South (North) Pole

(Boat)

[Nangan] Nangan-Magang Mazu Temple, Statue of the Goddess Matzu, Blessing Tunnel, Beihai Tunnel(Wusha Tunnel), Vegetable Park

Breakfast: Matsu breakfast

Lunch: Matsu local food

Dinner: Nangan style meal

Accommodation: Nangan homestay

DAY 3

South (North) Pole > Daqiu Island

LZN > TSA

(Aiplane)

【Daqiu Island】Looking for sika deer in Daqiu Island

[Nangan] Shengli (Victory) Fort, Sleeping on Spears, Awaiting the Dawn(Always On the Alert), Matsu Distillery, Tunnel 88

Breakfast: Matsu breakfast

Lunch: Nangan style meal

Dinner: No included
Daqiu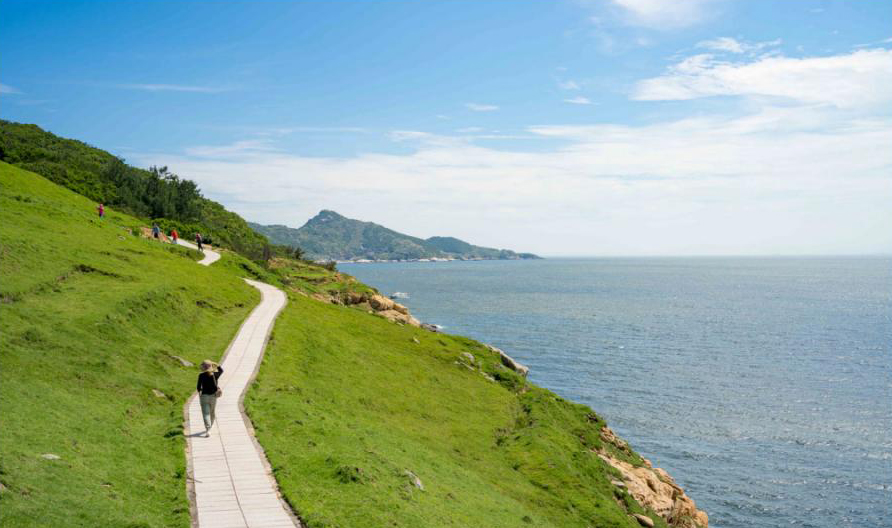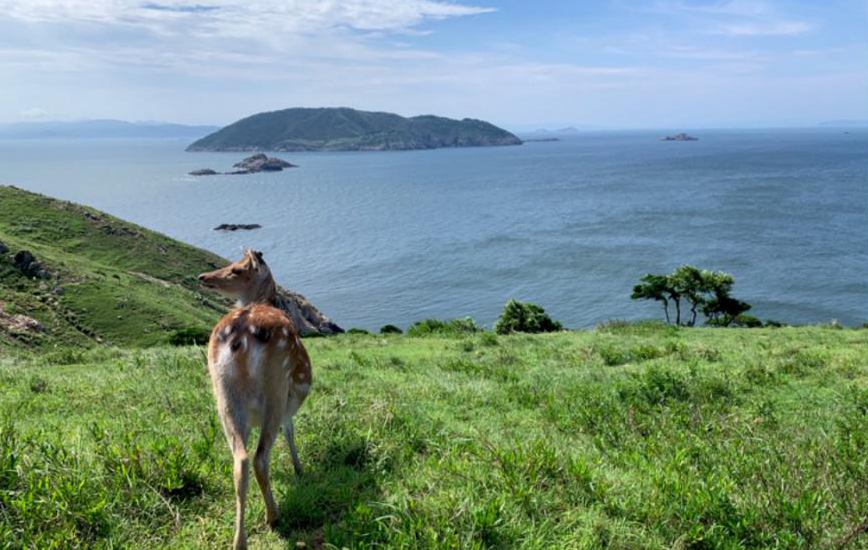 Qinbi Settlement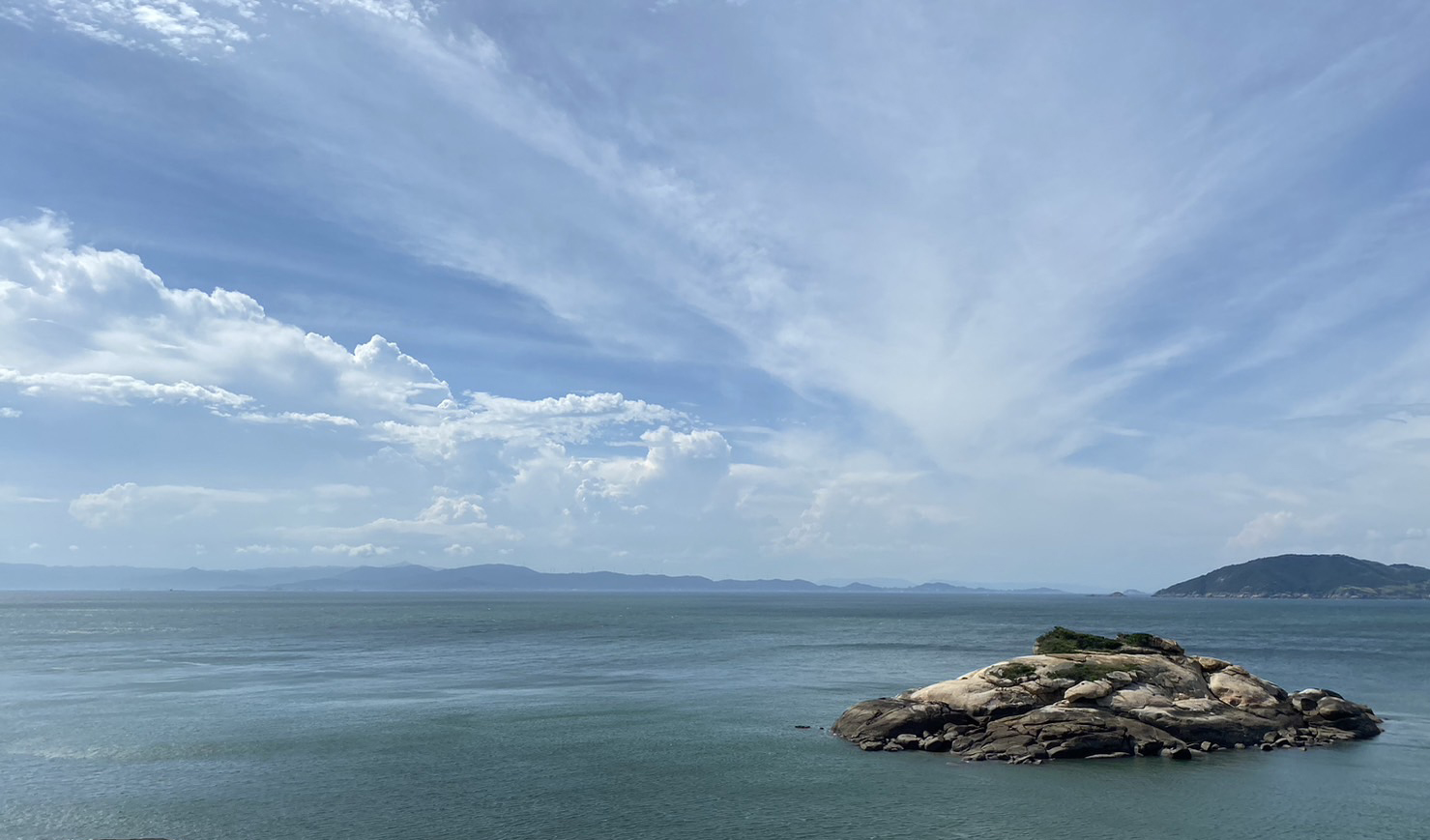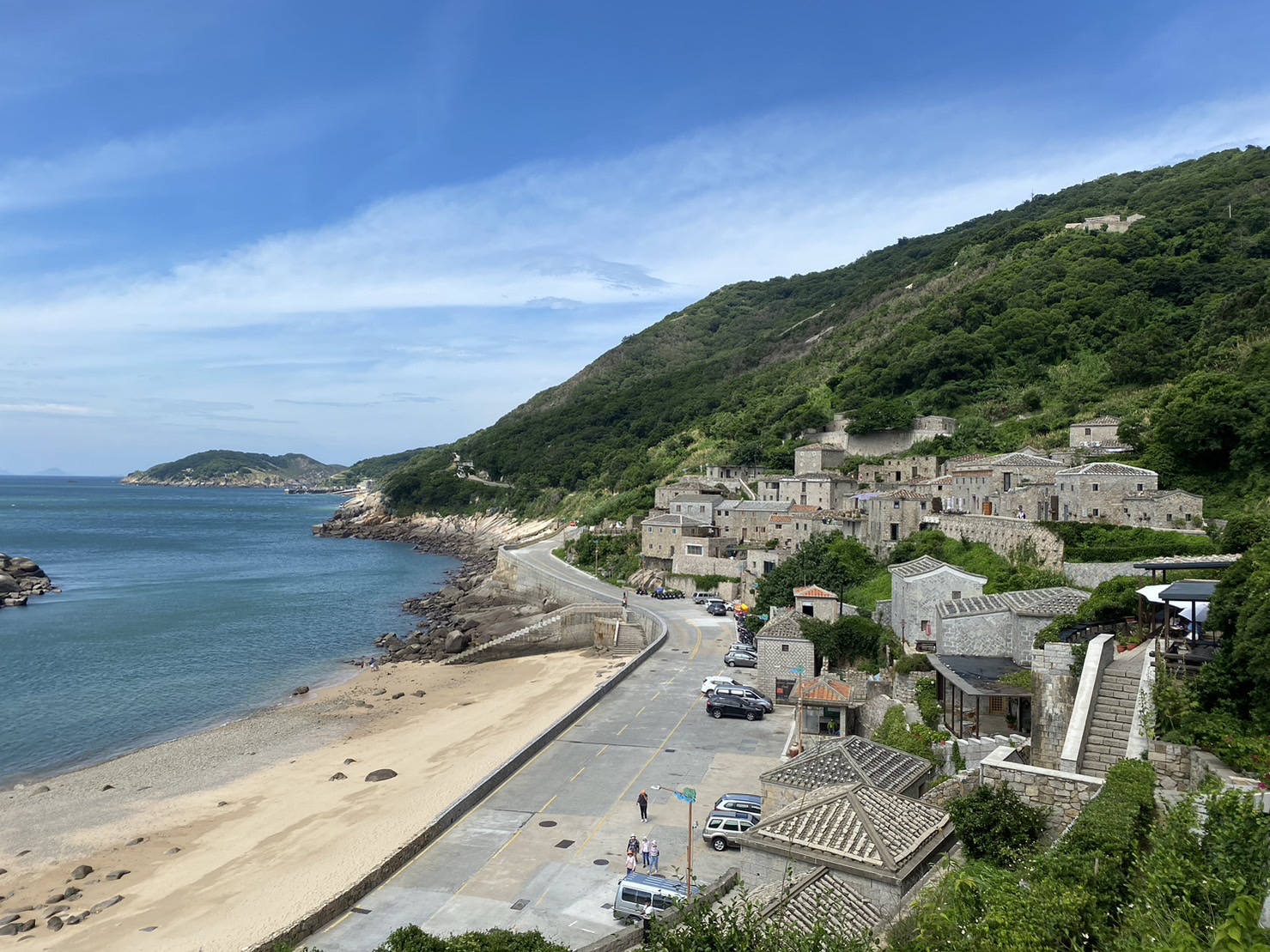 Qinshan Broadcasting Station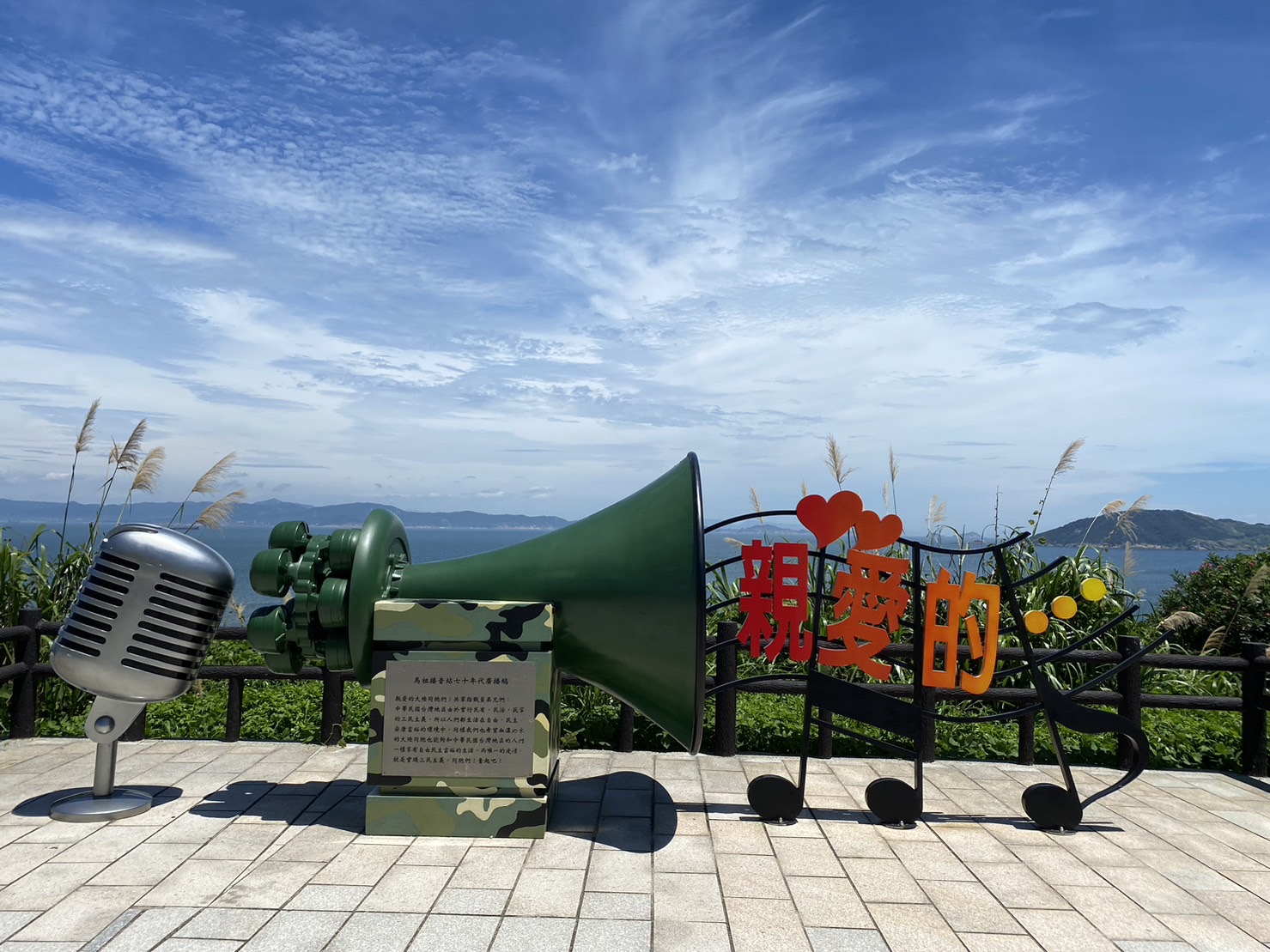 Tianhou Temple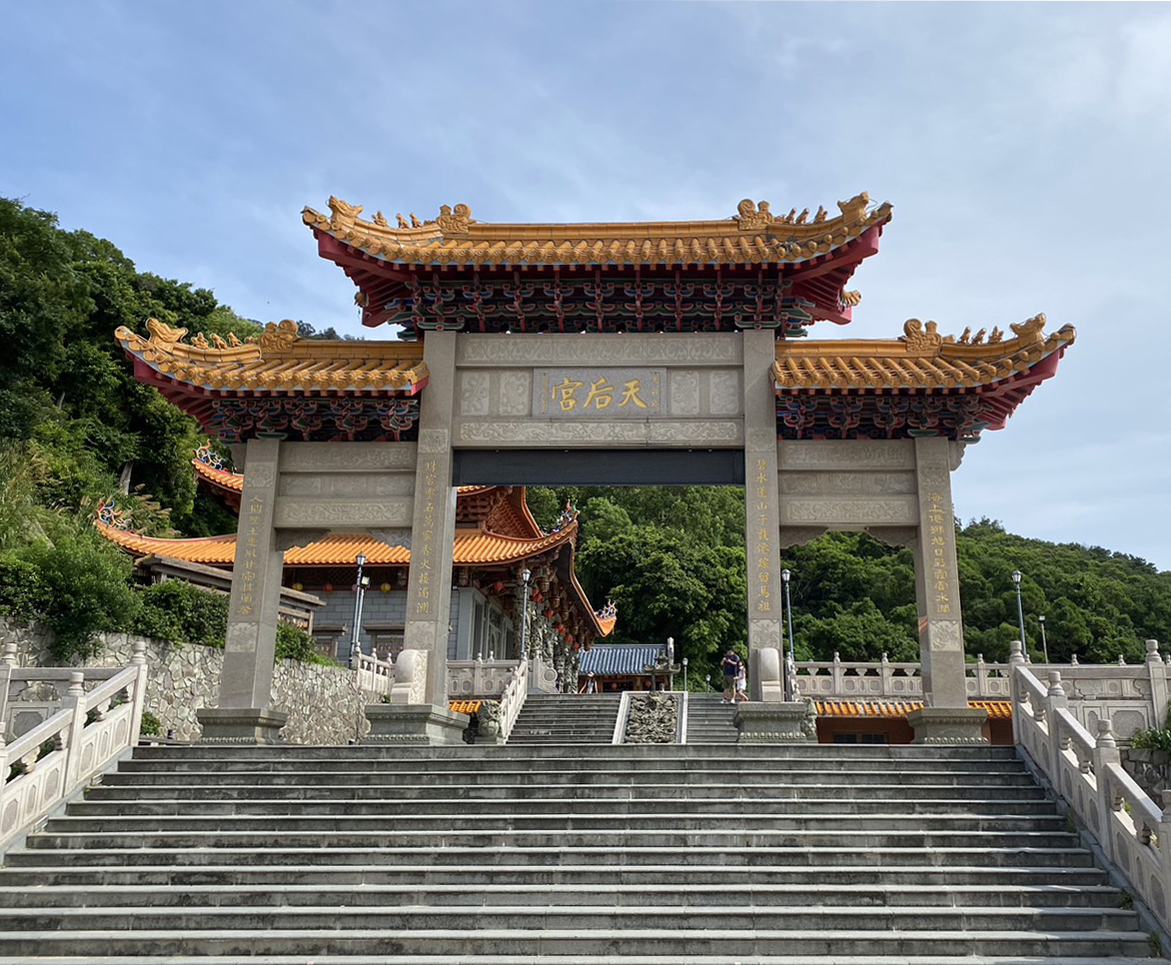 Beihai Tunnel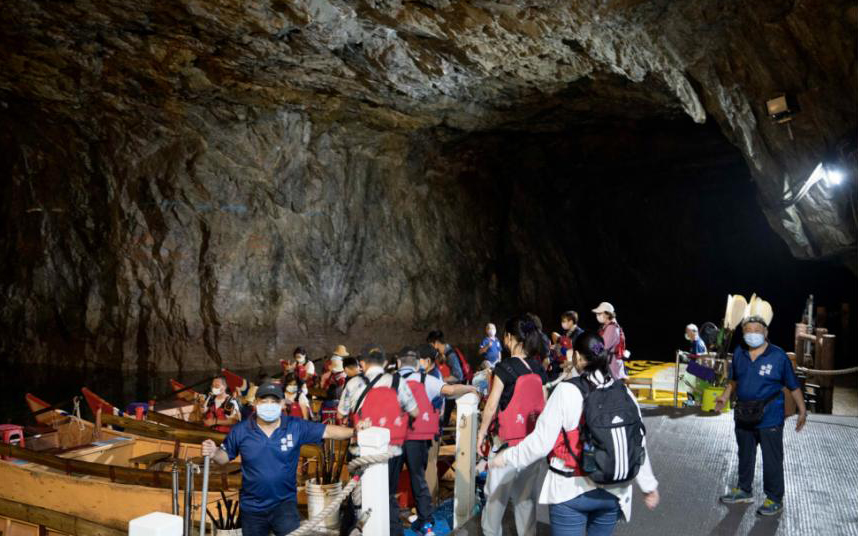 Tunnel 88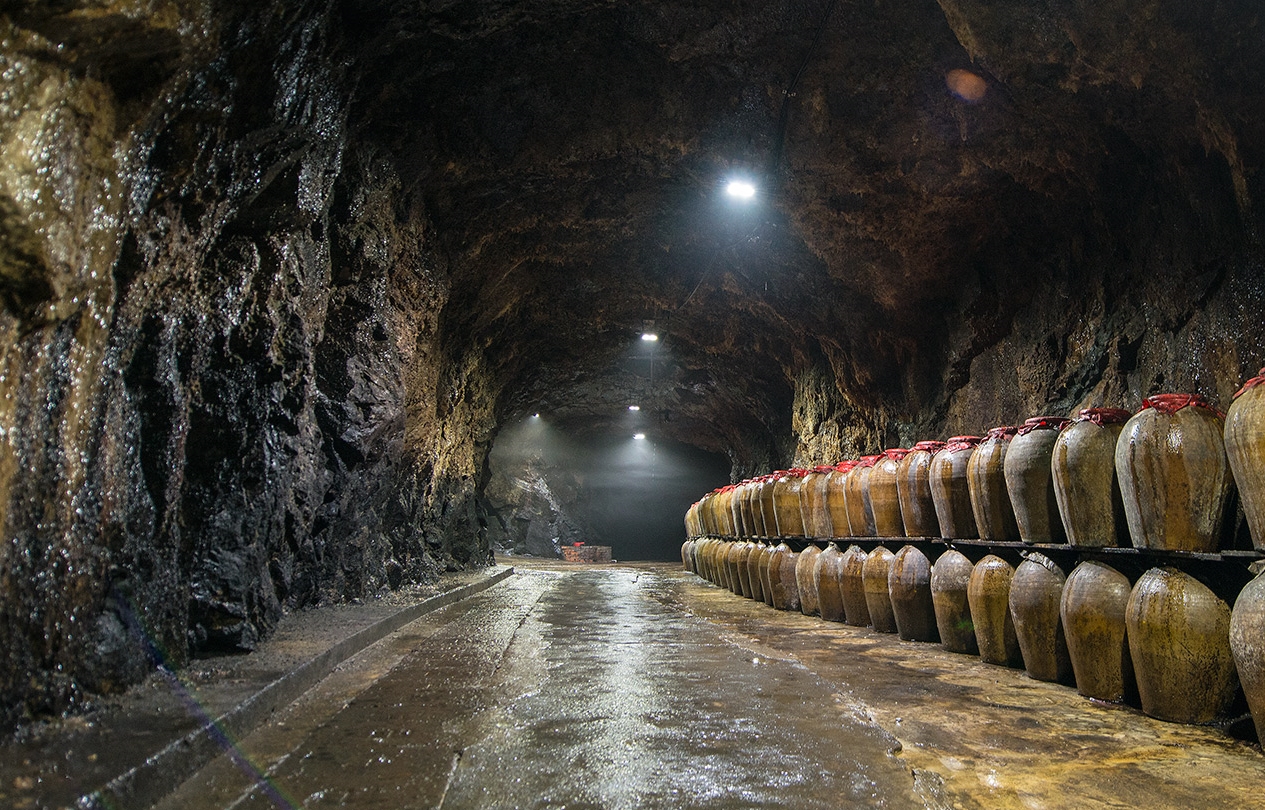 Matsu Night View
Matsu Afternoon Tea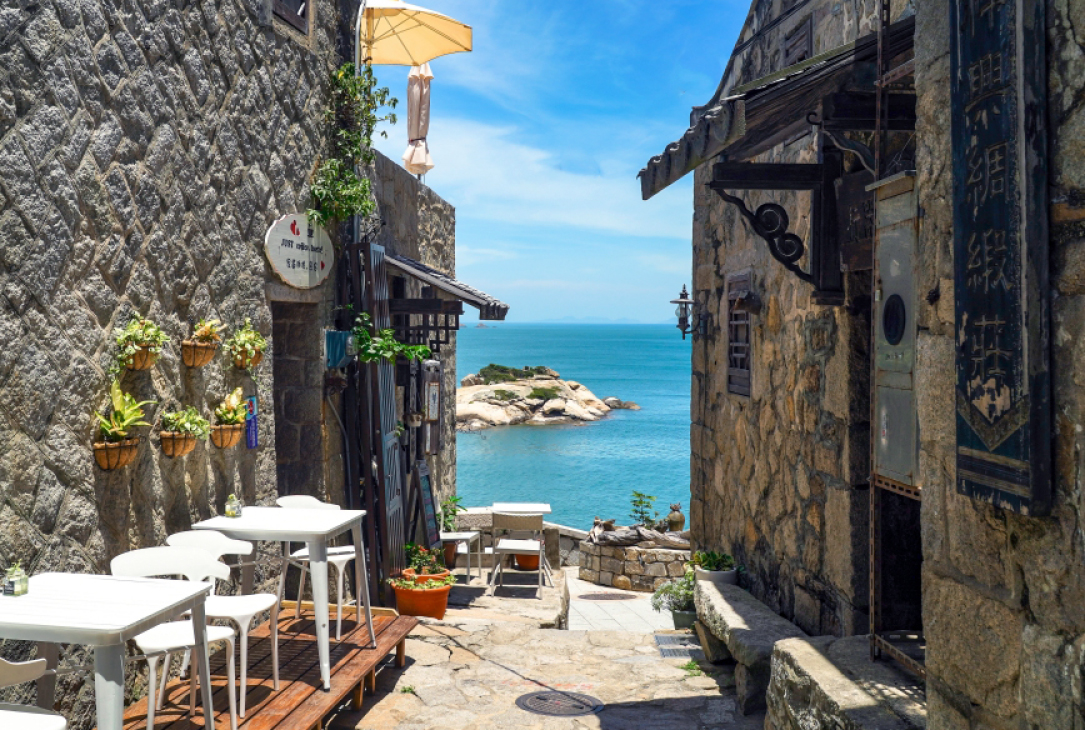 Vermicelli in Matsu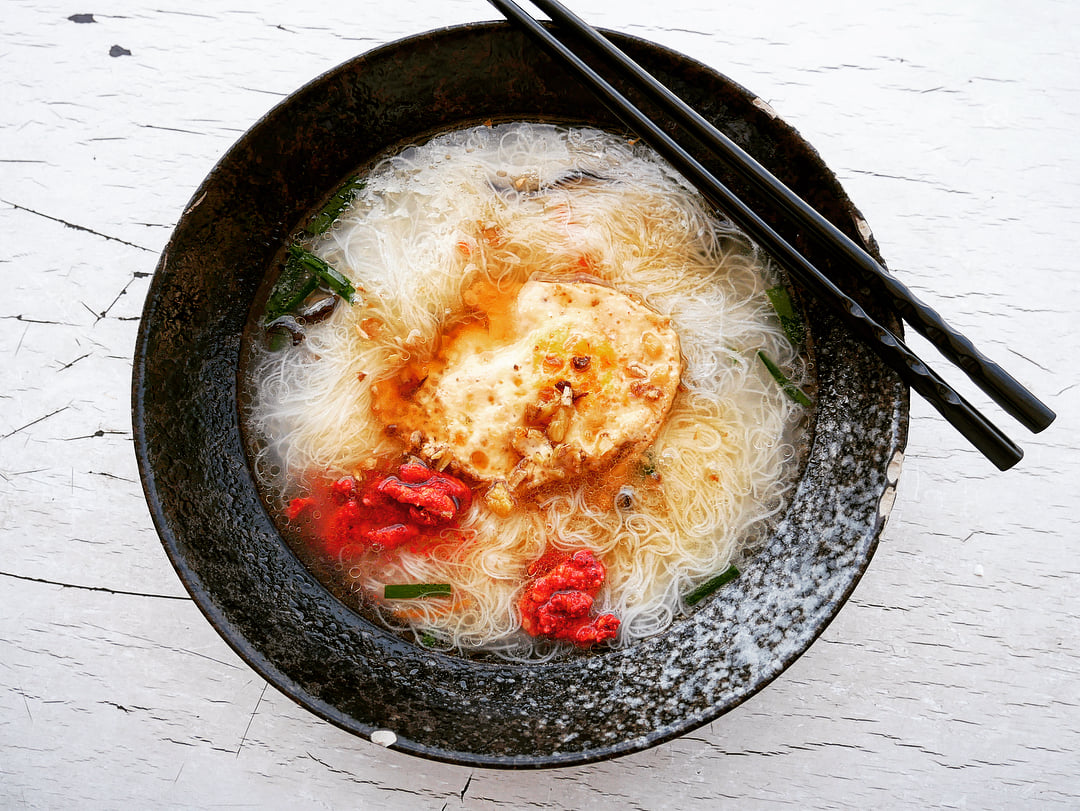 Matsu Burger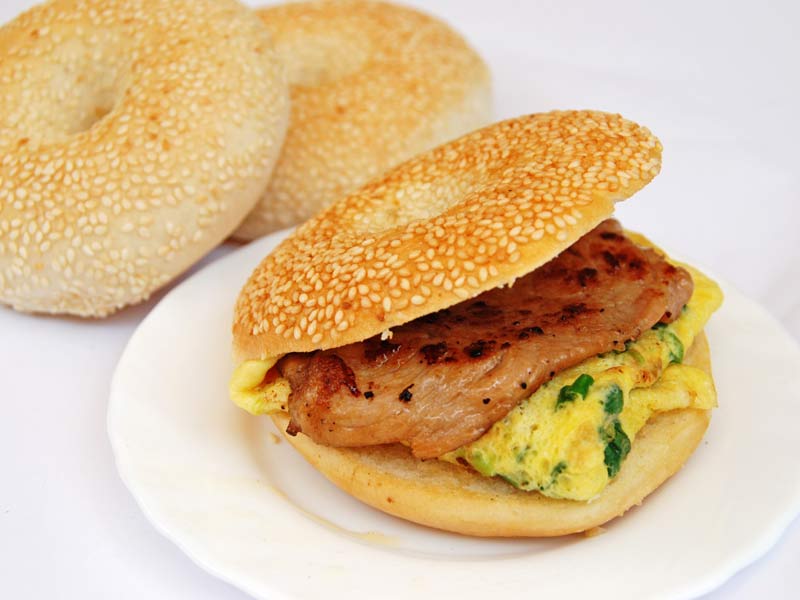 Matsu Seafood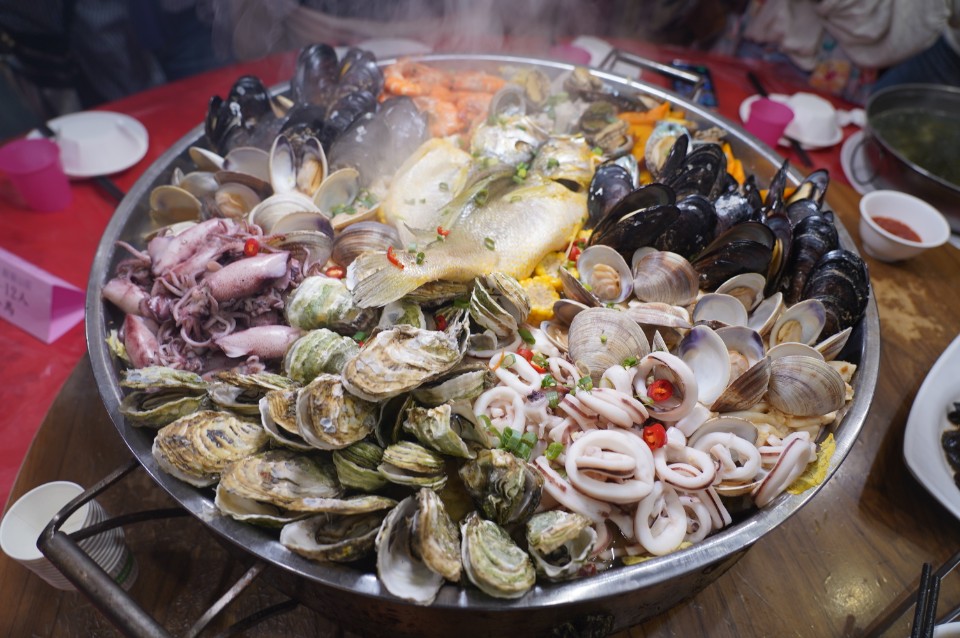 Sea View Homestay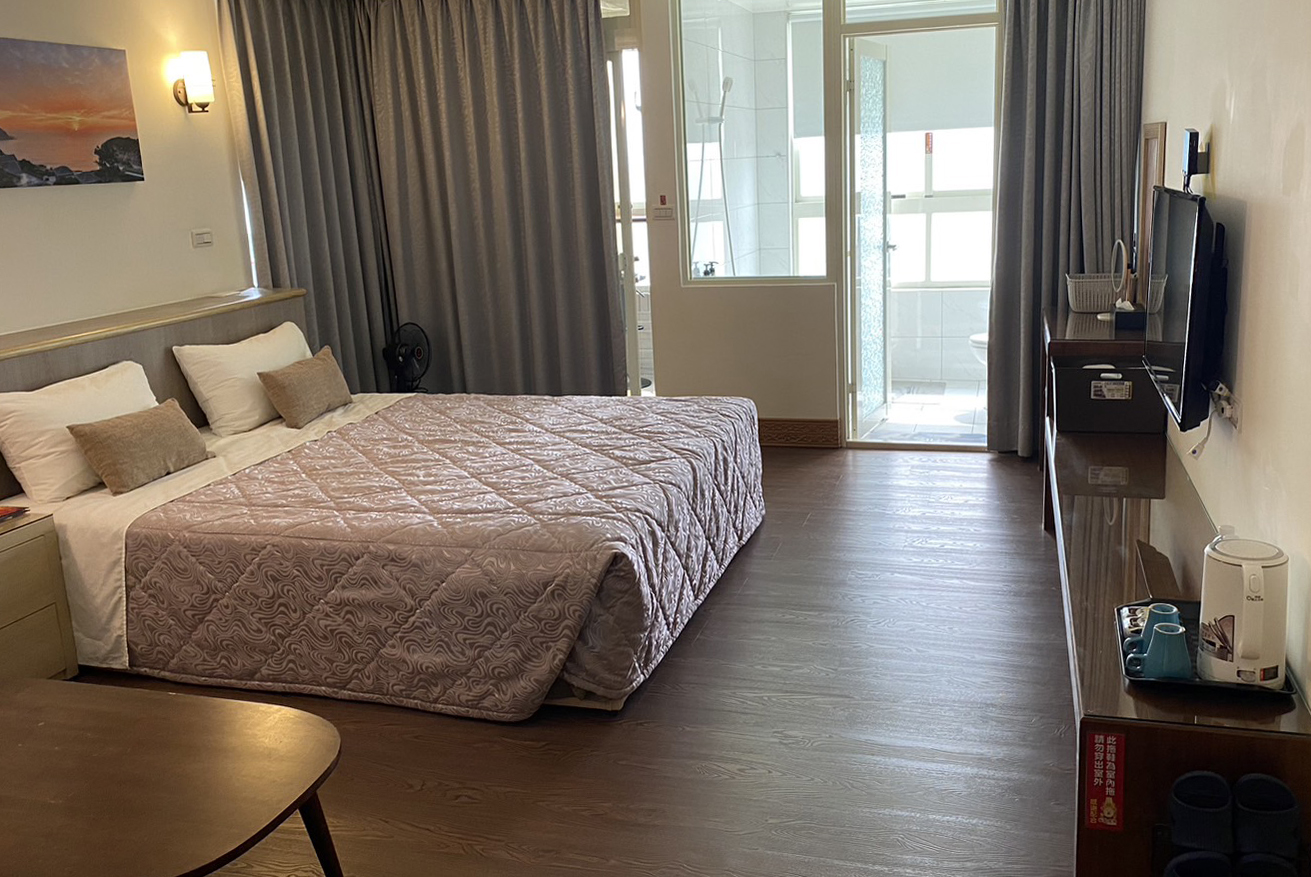 Source by:
https://www.matsu-nsa.gov.tw/
https://www.xinmedia.com/
**The order of the itinerary is based on the actual situation, flight time or weather and the main**
Cost includes
Full accommodation, local transportation (special car), meals, round-trip air tickets, Nangan and Beigan / Daqiu ferry tickets, insurance, Beihai Tunnel Swing
The cost does not include
Guide tip $200/person (one day), departure on Friday and Saturday + $1000, departure from Taichung + $1000
**Mazulan Tears season can be added to the itinerary of chasing blue tears at night (additional at your own expense depending on the tear situation of the day)
Assembly point
Taipei Songshan Airport (actual flight time please refer to the notification from the helper one week ago)
Airport transfers available if required (own expense)
The beauty of Matsu, seafood feast
Notice
Package tours or individual package itinerary products are applicable to the Tourism Bureau of the Ministry of Communications of the Republic of China. When you complete the itinerary, you agree and accept domestic tourism formalization contract agreement
Blue tears are a natural phenomenon and there is no guarantee that they will be seen.
The transportation, accommodation and tourist spots of this itinerary may be adjusted flexibly due to weather, tides, sea conditions and seasons.
If the plane is grounded or delayed on the return trip and stays in Matsu, we will assist the VIP to deal with the accommodation within the insurance claim amount, and assist the transportation back to Taiwan.
In case of bad weather such as typhoon, snowstorm, etc., it will be decided 1 day before departure (00:00 local time) whether the tour will be canceled or not, and will be notified by email at any time afterwards.
When boarding a plane/ship, please be sure to bring the original ID card or passport, the original driver's license, children under the age of 14 please bring the household registration booklet or a copy of the household registration within the last three months, or the original health insurance card (with a photo)
Matsu has strong radiation in summer, so you should pay attention to sun protection. It is recommended to wear light clothing, hats, sunscreen, light raincoats and foldable umbrellas. The average temperature in winter is 4-6 degrees lower than that of Taipei, so care should be taken to protect against cold and strong winds.
Matsu has heavy humidity in spring and autumn, and the room has a slightly damp smell. Please forgive me.
Please bring your health insurance card, personal habitual medicines, rain gear, and warm clothes. In order to pay attention to the concept of environmental protection and hygiene, it is best to prepare personal toilet utensils (toothpaste, toothbrush, towels, etc...) by yourself. If you leave the team alone during group activities, please inform the tour guide or group members to avoid accidents.
Matsu is short of materials and food in the outlying islands. Most of the ingredients need to be purchased from the main island of Taiwan. The cost is higher than that of Taiwan. The restaurant may have dishes and tastes that are somewhat different from those of Taiwan. Please understand.
There are many mainland items and commodities in the Matsu area. When purchasing, please pay special attention to asking whether they can be brought back to Taiwan. In case it is confiscated by customs. (Example: agricultural products, fruits..etc).
Matsu Telecom - Some areas will automatically switch to international roaming, please set the network to - manual search (network settings).
------Please Note Before your Resisrer------
l Mountain climbing or hiking activities are potentially dangerous. Registration means that you have understood the unforeseeable emergencies in the course and are responsible for yourself (including personal valuables). Please take the initiative to inform family members, relatives, and the relevant itinerary and attention of this activity matter
l Pay attention to safety during the itinerary and follow the arrangements of the leader or guide. It is strictly forbidden to take risks and leave the team without authorization. Due to the danger and unpredictability of outdoor sports, participants should be fully responsible for their actions and consequences
l In case of bad weather or irresistible factors, the company reserves the right to cancel or change the itinerary. When the leader decides to retreat based on safety reasons during the journey, all group members should comply with the retreat
l During the itinerary, if a partner has a situation that threatens the safety of life, the whole team shall advance and retreat together, and no objection is allowed, and since the climbing team is a legal "dangerous community", the whole team should advance and retreat together
l Participants need to carefully evaluate their physical fitness and health status. The Hehuan Mountain and Ocean Trail is more than 3,000 meters, and the oxygen content is only 60% of that of the flat land. Please do not sign up for the following conditions: poor physical fitness, surgery in the past six months, panting, heart attack History of vascular disease, fear of heights, pregnancy, and other health factors that can cause danger. It is recommended that you assess your physical condition before signing up
l Participants need to bring their own rain gear and wear hiking shoes or sports shoes. If the equipment is not complete, the coach or guide has the right to refuse to lead, and there is no refund
l The guide will do everything possible to maintain the safety of the participants, but if the participant is still injured or killed due to personal negligence (such as a sudden trip, fall, hit a tree, slip, leave the team, conceal physical problems, etc.), it is not allowed Blame the orange cat
l If participants retreat due to personal factors (such as temporary accidents, physical insufficiency, mountain sickness, etc.), the expenses (such as board and lodging, transportation, etc.) incurred must be borne by themselves, and part of the unfinished activities cannot be refunded
l It rains for one third of the day in Taiwan, and the outdoor environment is always cloudy, sunny and changeable. If it rains, it is normal, so raincoat and rain pants are essential equipment for climbing. Participants agree not to request to cancel the trip on the grounds of rain. If they cancel by themselves, there will be no refund
l If natural disasters (such as earthquakes, typhoons, heavy rains), road interruptions, or other emergencies affect the safety of the trip before departure, Orange Cat has the right to decide to cancel or postpone, and participants can choose to refund ( Deduct the part already spent) or postpone (deduct the part already spent), but cannot apply for any compensation. However, if the participant decides to cancel by one-sided judgment before departure, Orange Cat is not obliged to refund and does not agree to the extension